CUSTOM SHOP
Welcome to our Custom Shop, the place where you can design and customise your very own electric, acoustic or bass guitar.
We've compiled each brand's build options for your consideration. Once you're ready, speak to our team and we will personally assist you from start to finish.
A world of possibilities awaits, so get started today!
Never Miss Out
Custom Shop pieces are rare and fast-moving in our ever changing guitar safari. Subscribe now to our Custom Shop newsletter, so that you'll never miss a beat on Custom Shop arrivals, availability and exclusives!
Subscribe Now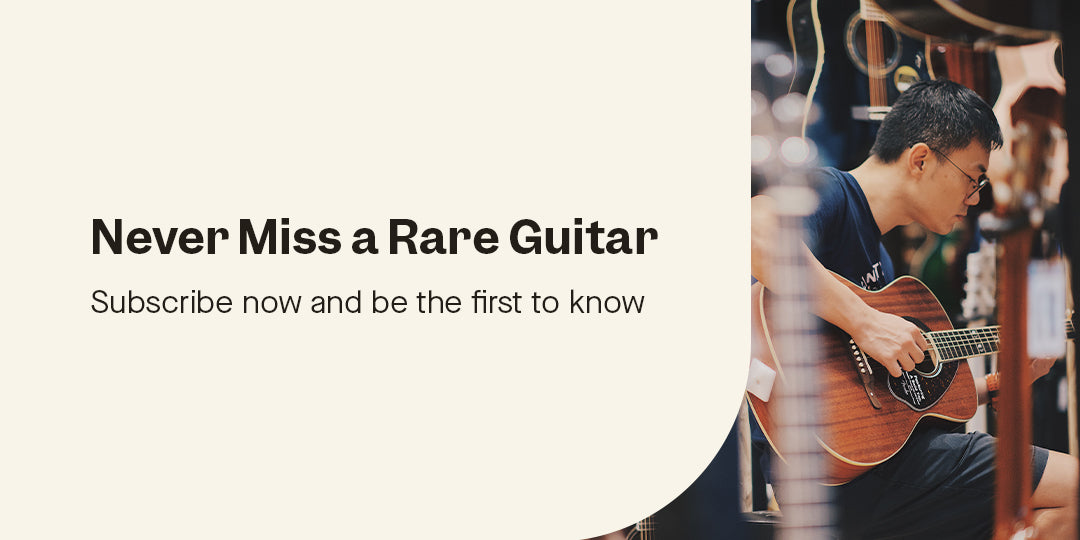 A House of Music & Expression
More than 150,000 music lovers trust us and have shopped online with us since 2013.
Fast & Reliable Deliveries
All orders are packed with care and typically leave our warehouse within 1-2 working days.
Secure Online Shopping
Shopping online is a breeze with PayPal and Shopify, who are trusted worldwide.
Tax Included
All prices are inclusive of tax so you can shop our vast catalogue with ease.